Click here for results of the 2000 regatta – 5/6 August, 7 August, 8 August, 9 August, 10 August, 11 August, 12 August
A pursuit race in memory of Steve Nicholson was held on 13th August. The course took all 55 competitors around the lake. A total of £521 in donations and entry fees was raised in aid of Asthma Research. The event was arranged by, and prizes donated by, Andrea Preston. Click here for results.
It's over for another year – some weary members and prize winners wind down before going home.
The finale! It wouldn't be complete without…….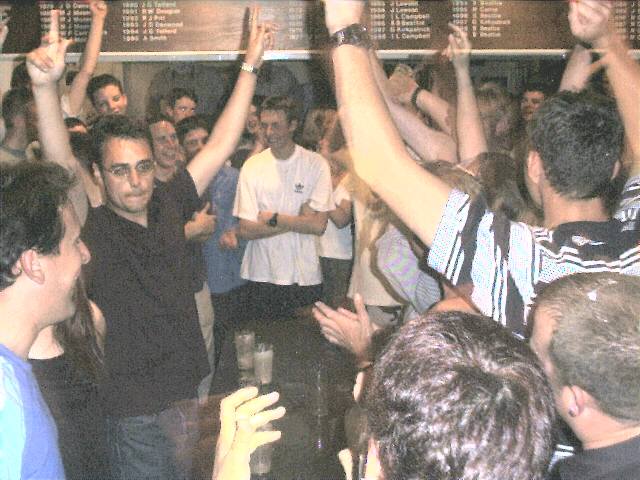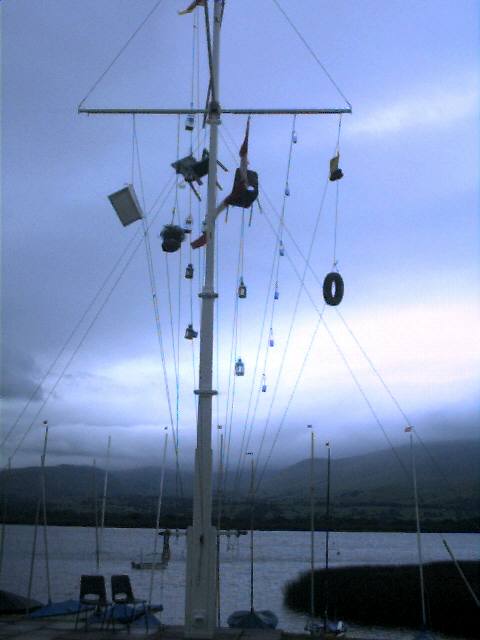 There have been various non sailing activities arranged; Cheeky Charlie entertained the children with balloon sculptures; mountain bike orienteering proved very popular with 50 entrants taking part – the final clue involved swimming out 10m from the jetty to gain a crucial 30 points!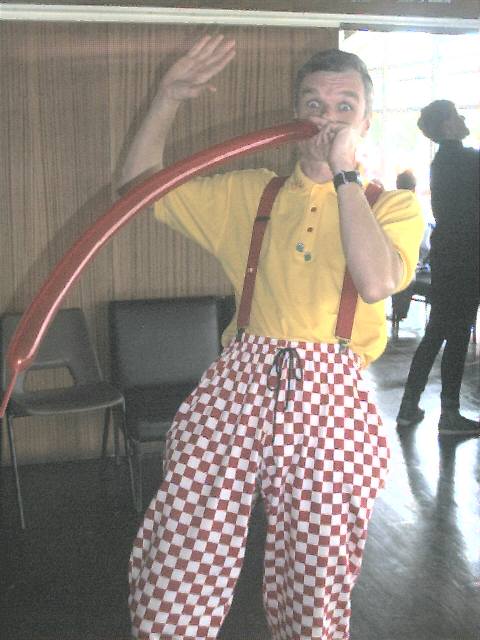 After some afternoon showers, the BBQ was held in glorious conditions – congratulations to all the chefs (& chefs de partie)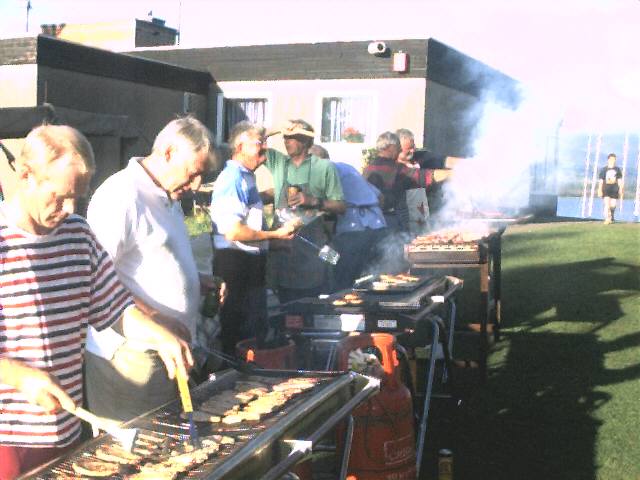 Bass Babes performing on Karaoke night after the barbeque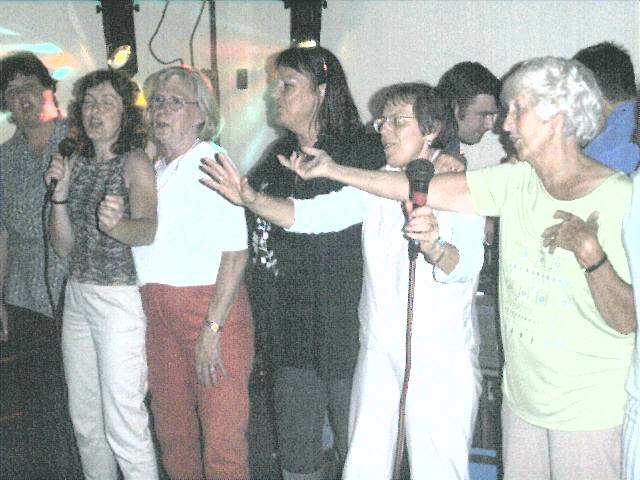 Waiting for wind but enjoying the beautiful scenery!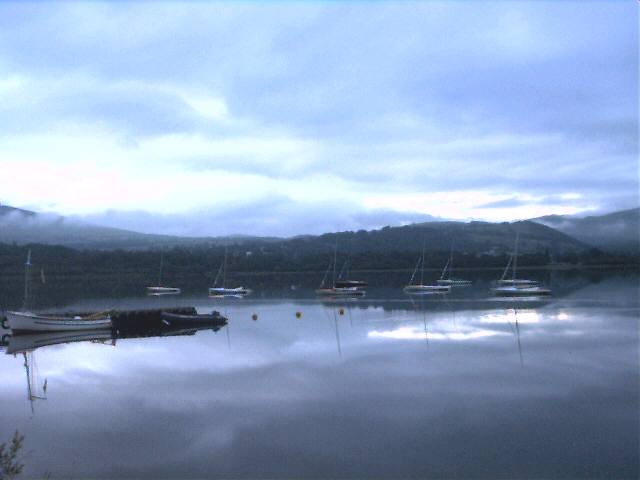 The Queen Mum's 100th birthday was celebrated by all with a cocktail under the flag pole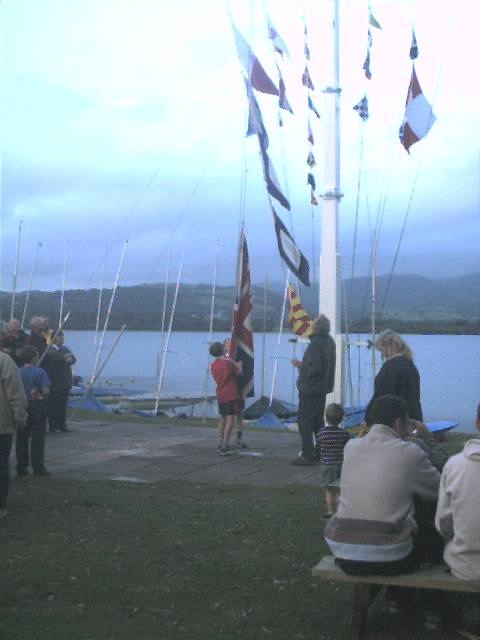 Click here for some more bass week photos
---
This site was last updated on 20 July, 2008