Bassenthwaite Sailing Club are proud to acknowledge the following sponsors: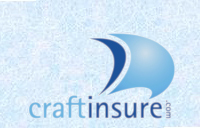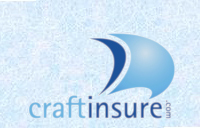 Craftinsure.com is the UK's leading online boat insurer, and has been setting the pace for providing a quick and competitive way to insure a wide range of boats since 2001.
As well as being able to obtain a quote in a matter of seconds and then have your policy emailed to you immediately on purchasing, customers can also track their claim progress on line.
If you need any further help you can call us on 0345 2607 888, or our use our 24 hour Claims Helpline.  And there's now a brand new Craftinsure App to make it even easier to manage your boat insurance.
Our policies are underwritten by Navigators & General, part of the Zurich Insurance Group, providing World Class security.
Beside the lake beneath the trees lies Bassenthwaite Lakeside Lodges, an exclusive privately owned holiday park situated on the edge of Bassenthwaite Lake at the foot of the dramatic Skiddaw mountain in the Lake District National Park. Their superb lodges offer an idyllic setting in one of the Lake District's most gloriously unspoilt areas. Here you can share the woods with the red squirrels, the waterside with the wildfowl and the lake with the reflected sky. Tranquillity surrounds you in this verdant woodland setting, whilst across the lake, the mountains and fells seem to march down to meet the water, creating a vista of unique timeless beauty.
Races /
Events sponsored:
The Luffing Cup on Monday 5th August
Contact
details:
Bassenthwaite Lakeside Lodges, Scarness,
Bassenthwaite,
Keswick,
Cumbria CA12 4QZ
0845 4565276 or 017687 76641
www.blll.co.uk
The names of Waugh and Musgrave have been associated with the legal profession in the town of Cockermouth, Cumbria since the 18th century. The firm specialise in; Property; Wills, Probate & Powers of Attorney and Road Transport Law.  The firm can also offer general legal advice due to a wide range of expertise in areas such as employment law, which includes compromise agreements and licensing law.
Races /
Events sponsored:
The WD & HO Wills (Dubwath) Cup on Tuesday 6th August
Contact
details:
Waugh & Musgrave Solicitors,
1 Main Street,
Cockermouth,
Cumbria CA13 9LA
01900 823127
www.waughmusgravecockermouth.co.uk
Saint & Co are a team of qualified, reliable, approachable, and proactive chartered accountants and independent financial advisers who will do more than just respond to your needs, but will work alongside you to help you succeed. In today's challenging business environment, Saint & Co believe business owners need the support of a dedicated partner that works with them and takes time to really understand their business, providing on-time, effective solutions that will help move things forward – this is the cornerstone of their service. The firm works with a wide range of businesses in many business sectors, supporting their clients with accountancy, audit, business advisory and taxation services, and together with their business recovery & insolvency and independent financial advisers offer the complete service for you.
Races /
Events sponsored:
The Nairn Pursuit Race on Tuesday 6th August.
Contact
details:
Saint & Co, Cockermouth Office,
Unit 3, Lakeland Business Park,
Cockermouth,
Cumbria CA13 0QT
01900 824118Plus nine other offices throughout Cumbria and South West Scotland.
www.saint.co.uk
Grapevine the Wineservice Company has been established since 1993 and has provided the wine and beer stocks for the Sailing Club for many years. Their team of committed and enthusiastic people, led by MD and acknowledged wine enthusiast Pascal Delorme, are always at your disposal to discuss your requirements and help you to design an interesting wine list. Year after year they strive to bring to you new products in an effort to keep their range interesting.  However, many of their wines have become old favourites on your list and you seem reluctant to replace them. It is, of course, a credit to their makers who have been consistently reliable, together with their "value for money" philosophy.
Races /
Events sponsored:
The Martini Challenge Trophy on Thursday 8th August.
Contact
details:
Caterite Food & Wine Service Ltd,
Embleton,
Cockermouth,
Cumbria CA13 9YA017687 76100www.grapevinewineservices.co.uk
Originally an 18th Century Lakeland farm house, The Derwent Lodge has been tastefully converted into Embleton Spa Hotel, an exclusive apartment and en suite complex which include a swimming pool and leisure facilities.Each apartment is individually designed to offer unique character and charm and finished to the highest standards. Apartments are serviced daily, linen and towels provided, cots are available on request. Free wi fi internet access throughout!Embleton Spa is perfectly located in the Northern Lakes and is situated at Embleton just off the A66 between the market towns of Cockermouth and Keswick which are only 10 minutes away by car.Bassenthwaite Sailing Club is 5 minutes drive away – why not relax in your exclusive apartment after a hard days racing. The spa, free to residents, offers the choice of physical exercise or relaxation, as the mood dictates. Choose from working out in our gymnasium, swimming in our pool relaxing in the steam room or sauna. Beats camping!
Races /
Events sponsored:
John Peel Tankard on Friday 9th August
Contact
details:
Telephone: (44) 17687  76606

Fax: (44) 17687 76766
From our base in Workington we provide drain related services across Cumbria. With roots going back to the 1970's we have been a continuous presence in the industrial, commercial and domestic drain markets for over 30 years. We think our success is based on the sound principles of providing great value for money services from highly trained and motivated staff using some of the best technology that's available.

We specialise in services for the nuclear sector.

Talk to us if you have an emergency drainage problem or would like to understand where your drains go and how best to maintain them. We also empty septic tanks, interceptors and wet wells.

We replace septic tanks with package treatment plants that comply with the latest legislative requirements.

Our Vision

Is to be the specialist service provider that our customers choose to return to.

Our Mission

To provide our customers with safe specialist services. We will achieve this by providing current and future customers with outstanding levels of service combined with great value for money. A key part of our offer is to continue to develop innovative and environmentally friendly services. We will deliver these services with our knowledgeable, motivated and well-trained teams of employees.

Our Values

Working safely is part of our DNA. We take pride in our safety record. Delivering measurable outcomes. Integrity in all we do. Treat everyone fairly and with respect.

Contact details:
10, Kerry Park Trading Estate,
Derwent Rd,
Workington
CA14 3TTTel: 01900 870140www.unblockcumbria.co.uk
The name ICOM is synonymous the world over with the manufacture of award-winning marine radios for a wide range of vessels. With over 40 years of experience in developing high quality marine communication equipment ICOM has a vast pool of expertise to help you with all of your marine VHF needs.
Contact details:
Icom UK Ltd
Blacksole House
The Boulevard
Altira Park
Herne Bay
Kent
CT6 6GZTelephone:+44 (0)1227 741741
www.icomuk.co.uk/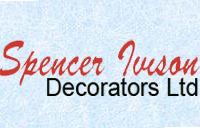 Spencer Ivison Decorators are a family run business based in west Cumbria and have been established for over 30 years.
Our team are highly experienced in all aspects of preparation and application of interior and exterior paintwork, wallpapering and Specialist finishes. Our staff are prompt, polite and reliable. We have an extremely professional team, most of whom have been with the company for over 15 years.
We offer free quotations with a full, detailed specification tailored to your individual requirements.
Our company have the resources to undertake both large and smaller scale work in domestic and commercial properties, completing projects promptly and efficiently in conformance with customer timescales.
All our work is completed using the most suitable and high quality products, which ensures durability and a high quality finish.
We are specialists in Hotel, Guest House and Holiday Cottage refurbishment and renovation in the beautiful Lake District area.
We are a member of the Painting and Decorating Association.
Contact details:
29 Lime Grove
Maryport
Cumbria
CA15 7DQTelephone: 01900 814507
Mobile: 07778007822
E-Mail:

[email protected]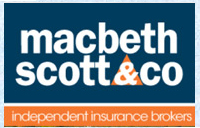 Macbeth Scott & Co Ltd is proud to be totally independent, privately owned, community based insurance brokers. We strive to consistently offer you the best level of cover at the best price, and the soundest advice possible in regard to your insurance. We handle all of your work personally so you will never be redirected to a call centre. Instead you can deal directly with our friendly, professional team who will be more than happy to guide you through each stage of the insurance process.
We have access to a wide range of markets and can provide quotations for most types of insurance ranging from private home and car policies to commercial insurance policies for pubs, guesthouses, hotels and holiday accommodation. Our specialist department RentGuardian can also provide various insurance solutions to the residential and commercial lettings market.
Why not give us a call, for a highly personal and professional service. Whether it's just for a quotation or for help with your claim, our aim is to provide an extraordinary service in a very ordinary business!
Contact details:
Macbeth Scott & Co
3 New Road, Kendal, Cumbria LA9 4AYTel: 01539 721736
Fax: 01539 721931Email:

[email protected]

Website: http://www.lakesinsurance.co.uk/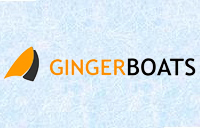 At Gingerboats our passion is building wooden and composite boats. We use not only traditional methods, but also the latest in modern design and construction techniques. From our small workshop near Keswick, Cumbria we do more than build new boats. As well as custom projects we can repair any form of damage including wood, GRP, epoxy foam sandwich and carbon. Gingerboats also has years of experience refurbishing, re-fitting, rigging and tuning a huge range of boats. We pride ourselves on our attention to details on every job we do, from a small repair to a new boat.
Contact details:
Gingerboats at Nichol End Marine,
Portinscale,
Keswick, Cumbria
CA13 [email protected]: 07800896818