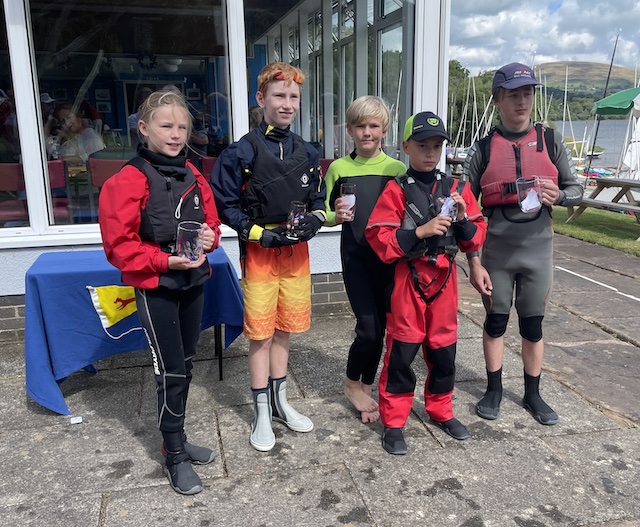 The day started dry and bright with light winds for the morning junior novice's race.
By the afternoon the wind had freshened, and the OD was convinced there was an opportunity to use the southern end of the lake for racing. However, by the time racing was due to start, conditions were more suited to using the north end of the lake.
The Flying 15s were the first fleet to have a general recall, but were much more cautious 2nd time around! As the wind swung to and fro during the race, Sale Fell may have influenced some strange wind effects, or possibly downdraughts on some legs of the course.
The better wind strength led to good planing conditions, and a few capsizes.