Some heavy overnight rain showers, were blown away by some stronger winds which led to some exciting sailing legs, though there were some shadows and lighter winds to contend with around the finish line.
With the heavier winds there were numerous capsizes and various minor collisions (including one between a boom and the helm's head – ouch!). Racing was close and positions were won and lost on the finishing line.
Though the main showers were held at bay, the prize giving was held indoors 'just in case'.
Nigel O'Donnell didn't win the Medium Handicap series in his Wayfarer, but was keen to have his photo taken… How long will it be before he holds a trophy too?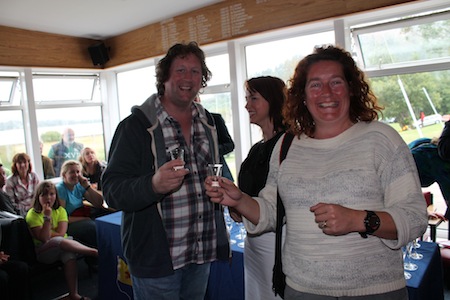 A group of Bass juniors had successfully attained their RYA level 2 in the week to prior to Bass Week and were awarded their certificates at the end of the prize giving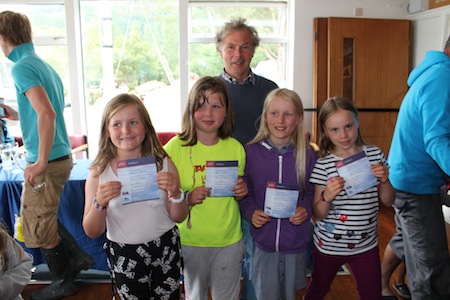 The evening entertainment comprised junior and adult quizzes. After a recount (or was it a protest) the eventual winners were a Cast of Thousands proving that visitors do win (more often than people realise)