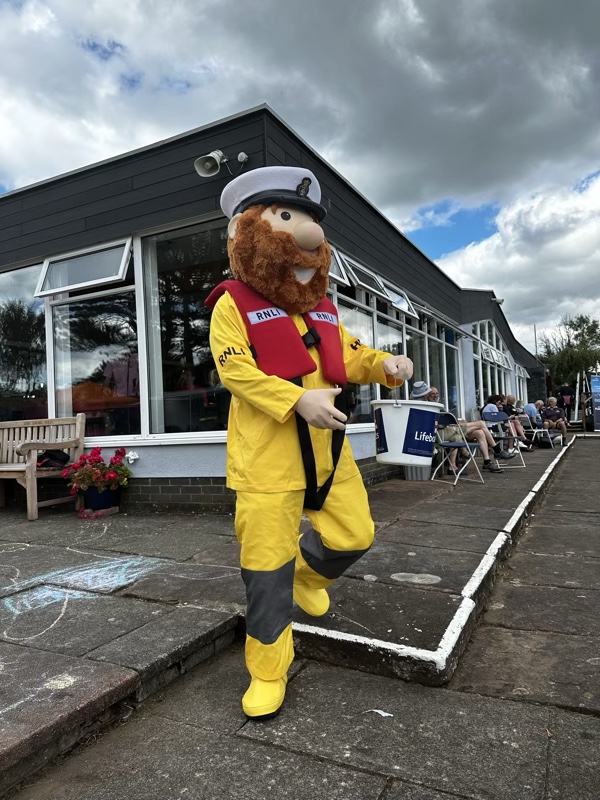 The temperature has jumped overnight, the wind direction is perfect for sailing around the lake, but the high pressure is likely to limit the wind strength.
However, the wind direction held, and the wind strengthened sufficiently for a course around the lake for all but the two slower fleets. The race was for the Martini Challenge Trophy sponsored by Leyland Leisure Sales.
The afternoon race was the RNLI pursuit sponsored by Bassenthwaite Lakeside Lodges. It was a unique occasion in that all boats were in the same leg of the course at the same time! Well that's what happens when the wind eases on a 2 mile beat.
The pursuit finished on the 4th leg, 2nd beat of the course, and was won by Mike Fairlamb and Jack Hardie from Bass in a Graduate, with several other boats close on their tail.