A wet and windy night for campers was forecast to ease in time for racing to get underway as scheduled.
The rain faded to a drizzle by the time racing started, and the clouds finally cleared to offer sunshine filled skies! Was this really the same day?
As for the sailing, the OD checked the ESE wind was true up the lake, and opted to send the faster fleets all the way to 12 and back again, with the slower fleets staying in the northern bay. Just as the fast handicap fleet started the wind veered to the SW, but it was expected the wind would remain true down the lake as the wind curved around Sale Fell. The start line was quickly repositioned for the slower fleets and their beat altered to suit the new direction, then their race started, and had almost finished before the faster fleets reappeared!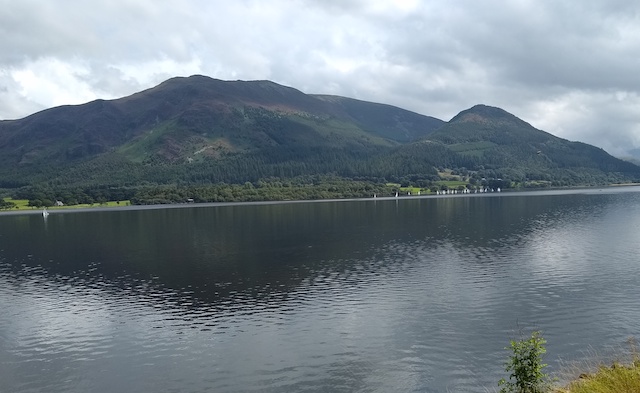 Unfortunately, rather than curve around Sale Fell, the wind was blocked by it, and put the southern end of the lake in shadow!
The OD took to the water to shorten five fleets which were surprisingly well bunched, and frustratingly for the finish team, 15 boats, aided with a tail wind, finished within one minute of each other!
The afternoon race for U18s, ladies, and over 60s started off in the dry weather, but would the rain hold off a while longer? Well, in short, no!
The showery interludes continued so the prize giving was held indoors.
More wind and rain for Saturday? You can never tell with the Bass micro climate.