Saturday 10th August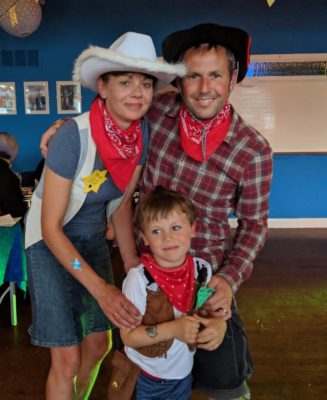 With the whole of the country at the mercy of a cyclone weather system, could the forecast be any worse? However, the Bass micro climate gave us showers, blustery, but great sailing conditions. A lot of people had been put off by the heavy overnight rain, and drizzly conditions in the morning, so there were reduced numbers sailing.
The ODs put together three varied courses to challenge, and offer some great three sail reaches. After the first race there was an extended break while numerous people helped relocate Red Seal crew's tents which were in the flood zone.
A Wild West themed disco followed, though the planned bucking bronco was scared off by the rain