The early morning breeze has swung to the south and is freshening. Perhaps there'll be the opportunity for another round the lake race. You just can't beat it!
Indeed the race did take the fleets around the lake, but not before an unexpecting open water swimmer was informed of the mass of boats that were at risk of sailing over him, and exited the lake.
The afternoon race is the Ladies, under 18s and over 60s – would it blow up as has happened so often in the past? Not a chance – the morning breeze faded, the rain and thunder moved in, and proceedings were delayed for over an hour. The race did get underway but in light winds.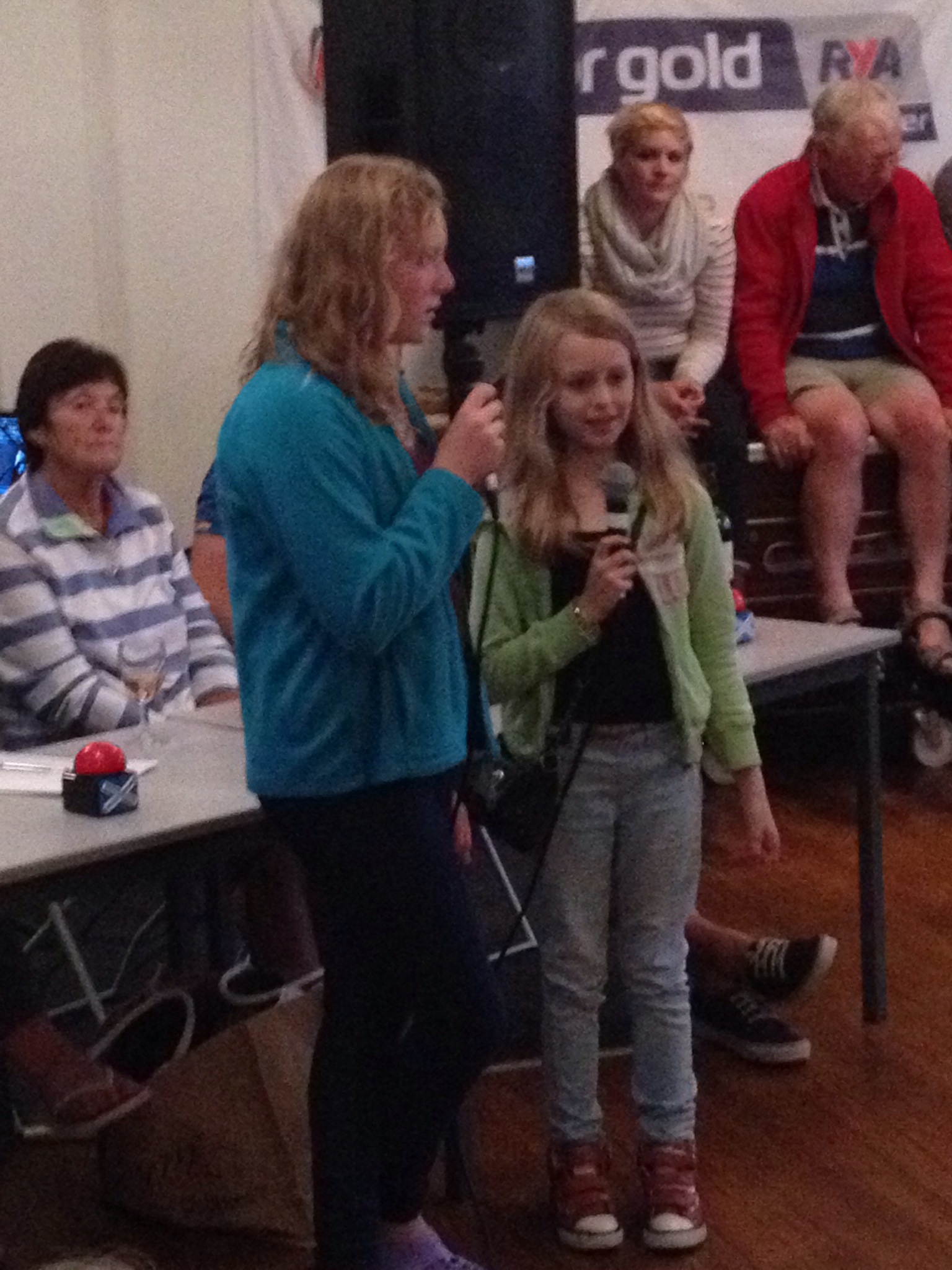 After the third prize giving of the week, the members and visitors provided the entertainment for the evening in the form of Bass has got Talent. A range of 10 acts performed in front of a panel if judges before Asbo were proclaimed winners. Karaoke followed…