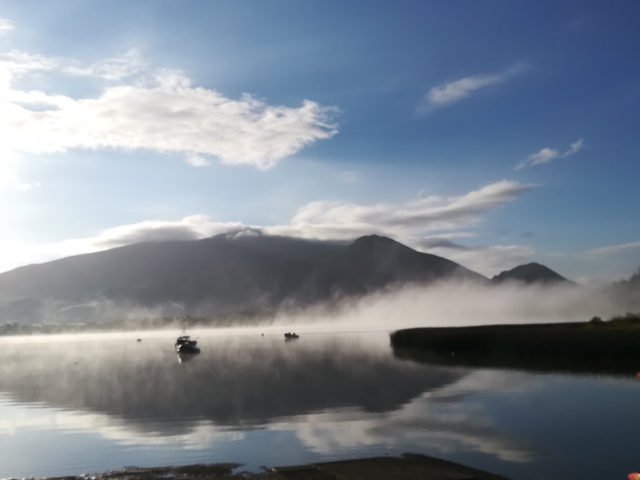 A beautiful morning for the final weekend's sailing. The forecast southerly didn't settle so racing was postponed for a while until a south westerly filled the bay. It proved to be a day of shifty winds that strengthened and swung more to the south as the afternoon went on. Indeed, for the third and final race of the day, the course took the fleets halfway down the southern end of the lake for the first time during the regatta. Despite the southerly, sailors had to contend with more shifty conditions.
No doubt there will be a final evening of dancing and celebrations through to the early hours, hopefully not dampened by the forecast rain which has held off for another day.
Just one race remains, and then it'll be time to pack up before the weekend's prizegiving.