With a bit of luck, we will be getting more of the same today – dry and sunny spells with good sailing winds, but how long can it last?
With a Southerly wind direction the OD was able to send the fleets around the lake again, and that was just for the morning race! The strength was stronger and more consistent than Monday, but still needed the right skills to find the right route, as proved by Graham Kirkpatrick and Alan Smith in a F15 when they led the fleet home!
The Southerly continued for the afternoon pursuit race, so the Teras, which were first to start, led the fleet up to mark 10, back down to mark 2, and were 10 mins from the finish when they were passed by two Bass GPs. It was to be Mike Fairlamb and Eric Smith (Alan's brother) that won and will be picking up the Trophy.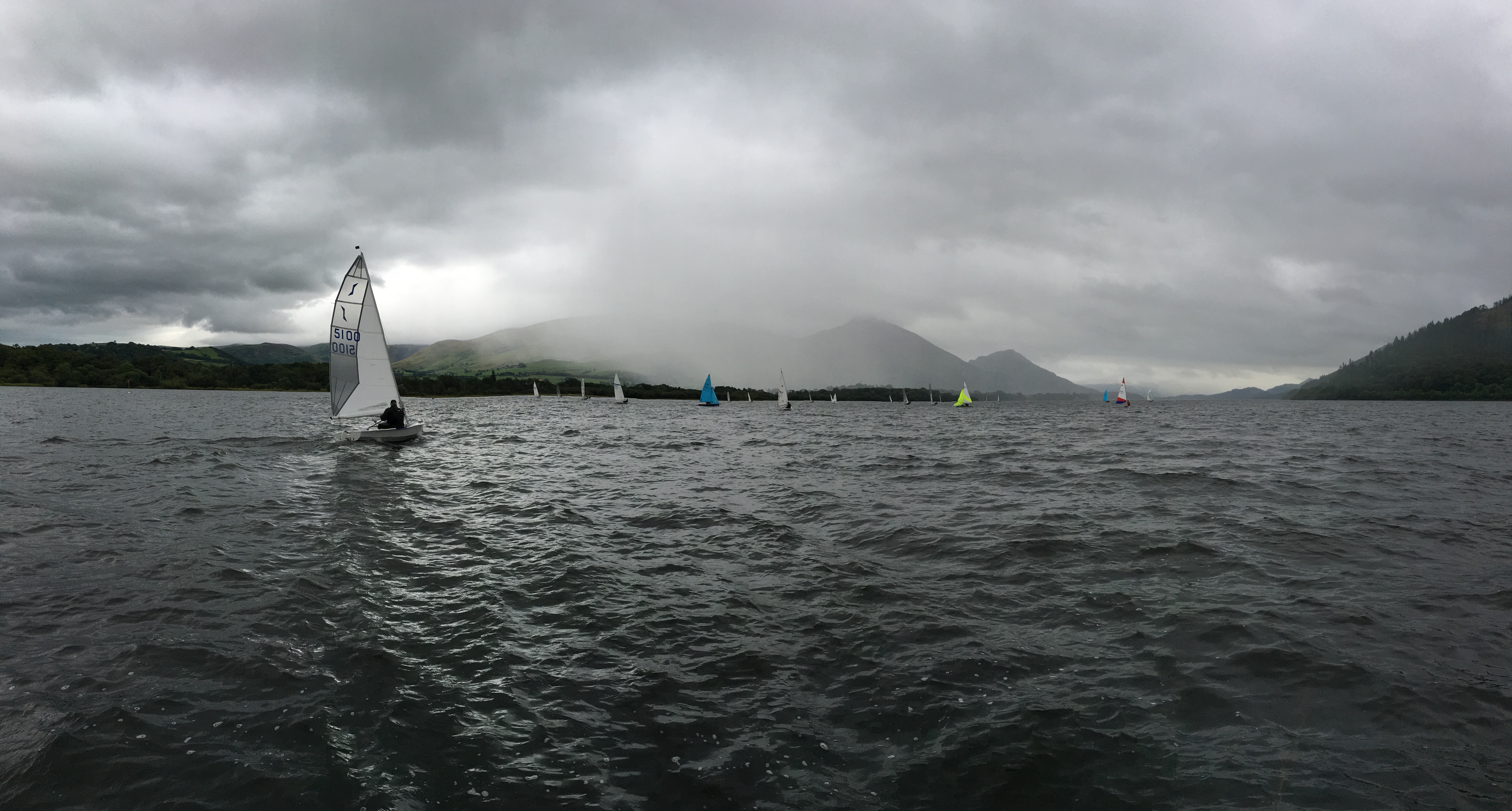 All was not over, as an evening race tempted out 23 boats for the final race of the day. Though a few showers were seen to pass over Skiddaw, fortunately, the course itself was only briefly affected by some drizzle. On handicap there was a tie between Ben Hill in a Graduate and Dave & Jackie Gebherd in a F15.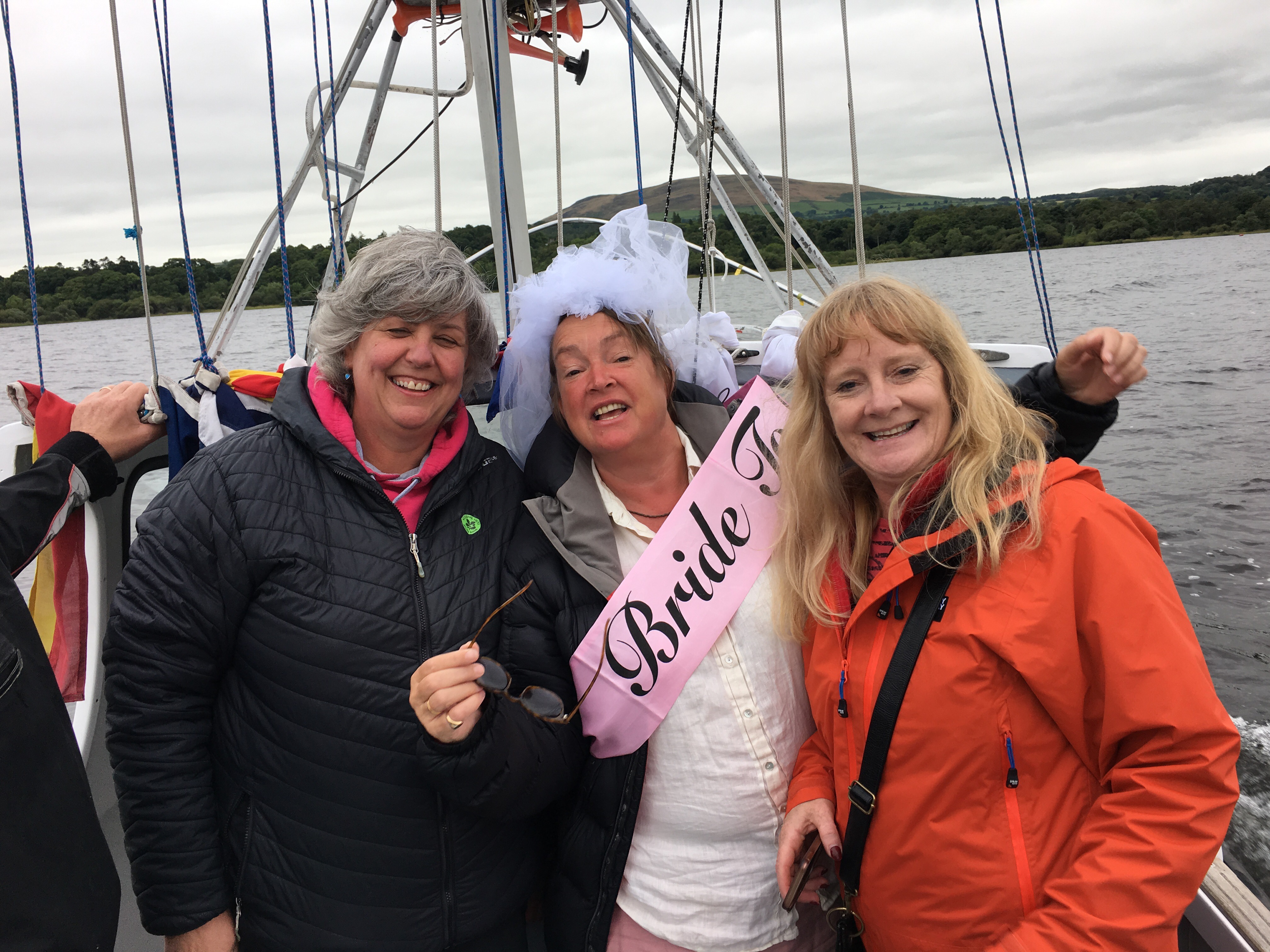 On shore, a cocktail party will help the 'Bride to be' celebrate her forthcoming wedding!